Hinson Faulk, P.A. provides practical and effective legal guidance regarding your business law, real estate, family law, litigation, or estate planning matter from its Huntersville law office. Schedule an appointment by calling (704) 274-5578 to get started.
Our Huntersville attorneys offer decades of combined experience in many legal fields. Each of us takes great pride in getting to know our clients as people, and we find that listening carefully to a client's concerns and goals is essential in building and using an effective legal strategy.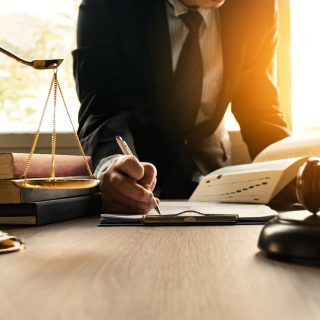 There are many complex dynamics involved in running a business. Our attorneys will make sure that your business has all it needs to succeed, and—should any business disputes arise—we will advocate for your best interests and strive to achieve a productive outcome.
We understand how exciting it is to start a new business venture, and we will work closely with you to make sure your new endeavor has a solid foundation to support its growth. From selecting a corporate structure to drafting clear contracts, we're here to help.
We will work closely with you to create a customized estate plan that addresses your specific goals. We also offer trusted legal guidance for probate and estate administration matters.